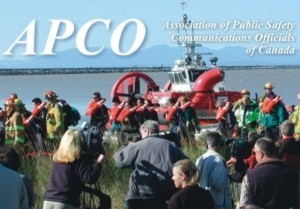 The Canadian Chapter of APCO International – APCO Canada – selected Make It Happen Inc. as the

ir event planner for their 2003 Annual Conference and Trade Show, October 5-8, 2003.

"I found Make It Happen a reliable and dedicated company, that always
made deadlines and in fact usually were ahead of them!"

Barry Manuel, APCO By The Sea Organizing Committee Co-Chair.

Make It Happen and Halifax were pleased to host over 500 conference delegates and exhibitors from Canada, US and Europe, at the Delta Hotels and the World Trade & Convention Centre for the 2003 APCO by the Sea Conference and Trade show.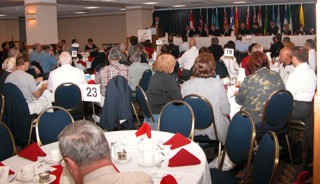 The Association of Public-Safety Communications Officials – APCO International – is the oldest and largest not-for-profit organization dedicated to the enhancement of public safety communications. With more than 15,000 members worldwide, APCO International serves the people who manage, operate, maintain, administer and supply the communications systems used to safeguard the lives and property of the citizens of our communities.
This was the largest conference and trade show of its type in Canada, drawing emergency communications professionals from across the country. Dispatchers, police and fire communications officials, emergency medical personnel, trainers, and senior public sector administrators in the field of public safety and public works communications were in attendance.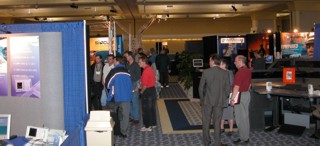 Trade Show exhibitors benefited from dedicated time periods on the trade show floor with conference delegates and invited guests.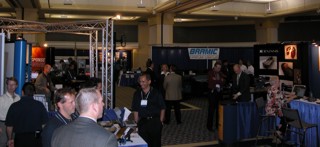 And of course, the "come-from-aways" couldn't leave Nova Scotia without being treated to a delicious Lobster Supper at Pier 21, courtesy of Motorola during Motorola Fun Night!